Good Design Principles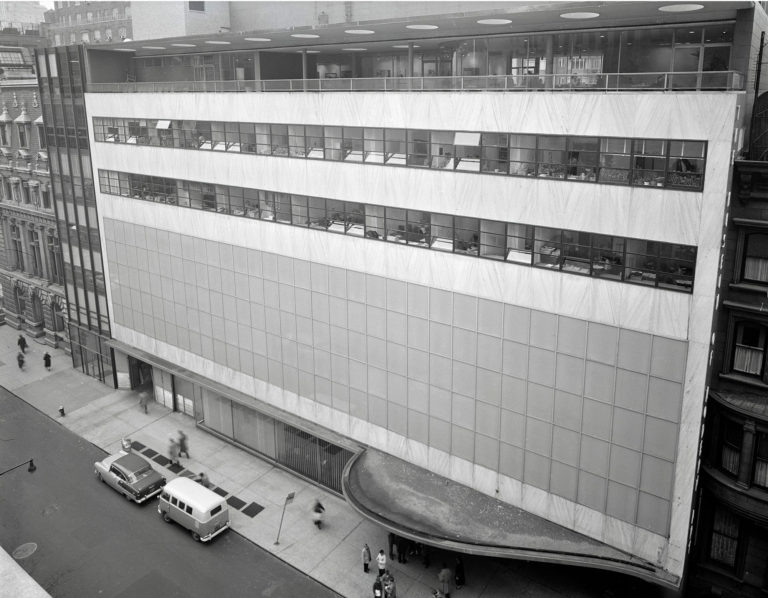 The Museum of Modern Art
Curators at the Museum of Modern Art presented design principles with some of their exhibitions, inlcuding the Useful Objects series (1938-49) and Good Design series (1950-55) curated by Edgar Kaufmann Jr.
These principles originally came from the Bauhaus school of design. Kaufmann listed principles in the 1950 book titled What Is Modern Design?, which he equated with Good Design:
01
Modern design should fulfill the practical needs of modern life.
02
Modern design should express the spirit of our times.
03
Modern design should benefit by contemporary advances in the fine arts and pure sciences.
04
Modern design should take advantage of new materials and techniques and develop familiar ones.
05
Modern design should develop the forms, textures, and colors that spring from the direct fulfillment of requirements in appropriate materials and techniques.
06
Modern design should express the purpose of an object, never making it seem to be what it is not.
07
Modern design should express the qualities and beauties of the materials used, never making the materials seem to be what they are not.
08
Modern design should express the methods used to make an object, not disguising mass production as handicraft or simulating a technique not used.
09
Modern design should blend the expression of utility, materials and process into a visually satisfactory whole.
10
Modern design should be simple, its structure evident in its appearance, avoiding extraneous enrichment.
11
Modern design should master the machine for the service of man.
12
Modern design should serve as wide a public as possible, considering modest needs and limited costs no less challenging than the requirements of pomp and luxury.